Riding in Alexandra is the biggest secret of New Zealand's South Island mtb trails.
On a very large privately owned sheep station – The Matangi Station, lives a friendly farmer who has turned his land into a bad ass mountain biking park! Our team at Queenstown Bike Taxis have joined forces with local guys from Altitude Adventures to provide a full day of guided riding on this mecca bike park. The trails are like none you have ever ridden before, unless you've been to the moon! With thyme on your tyres and a full day of riding, this day will leave you grinning from ear to ear.
Details
Our van will pick you up from your Queenstown accommodation and drive you out through the Kawarau Gorge to Alexandra. Here we'll meet up with our friendly guide and hit the trails. A couple shuttle support drop offs will save the bigger climbs. We stop in town for a tasty lunch then head straight back to the trails. After your legs are spent your driver will meet you at the pub for a much deserving drink! The drive back to Queenstown normally consists of everyone falling asleep in the van dreaming about the epic day they've had!  
'Alexandra is the secret of South Island trail riding. You have to ride here! 
$369pp GUIDED 7-9hrs
Minimum 5 riders
Extras on offer:
Full day premium bike rental – $151  
Full day high roller bike rental – $211
E-Bike full day rental – $161
Good times – Priceless
All rentals included insurance, helmet and safety gear as requested.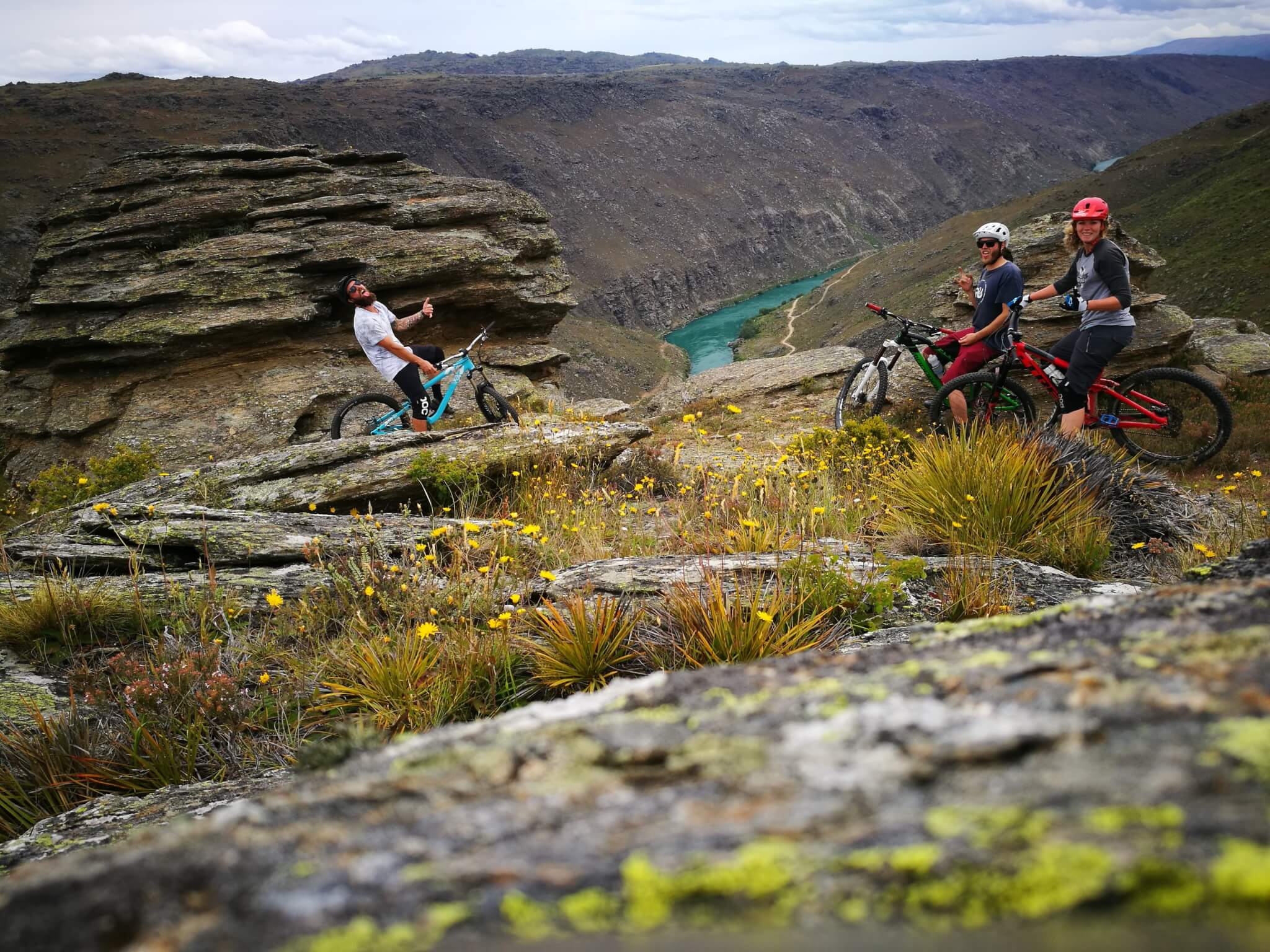 What is included in your Alexandra guided full day trip:
Transport from Queenstown to Alexandra (approximately 1 hours drive)
Local bike guide to show you the trails
Supported shuttles to get you to the close to the top of the trails
Lunch and a drink at a delicious cafe in the heart of Alexandra
Transport back to Queenstown at the end of your day
Itinerary:
8:30am departure from Queenstown (this time can be flexible if needed)
9:30am arrival in Alexandra where we pick up our local guides and head to the trails above town
9:45am on the bikes and riding!
11:30 support shuttle for another run
1pm Lunch time at a delicious cafe in town
2pm back to the trails for more laps
4-5pm finish at the pub
5-6pm return transport back to Queenstown
6-7pm Drop off at your accommodation in Queenstown
These departure times are not set in stone. Every group is different and the day will vary on riding abilities. The trails are also carefully chosen by the guide to suite the ability of the riders! In Alexandra there is something for everyone and the local guides will know exactly where to take you!
This place is where the term 'single track' was coined, everything from tight technical climbs, long flowing descents and plenty of rock features thrown in. – It's a great day I tell ya!
Check out our other great trails