The best mountain bike trails in Queenstown – by the local riders
Lift accessed bike parks (yes parks), heli biking, awesome shuttle trails, endless descents and backcountry exploration plus dirt jumps to die for……..what are you waiting for?
Queenstown, New Zealand – breathtaking scenery, party town and packed with world class mountain biking.
From Coronet Peak mountain biking to Skyline gondola trails, 7 mile XC trail network, Wynyard free ride park or Remarkables downhill track.  This is just a few of the renowned biking areas, locals are absolutely spoilt with choices.
Here's the pick of the best mountain bike trails in Queenstown, by the riders who ride them:
Ben Lomond saddle – Missing link – Beached as – Mcgazza table – 10 laws of loam – McNearly Gnarley – Beer
Literally has everything from phat scenic views to wide open piste bombing, epic single track and most importantly flow the whole way down.  And I mean who doesn't like 1000m of descent that ends at the pub!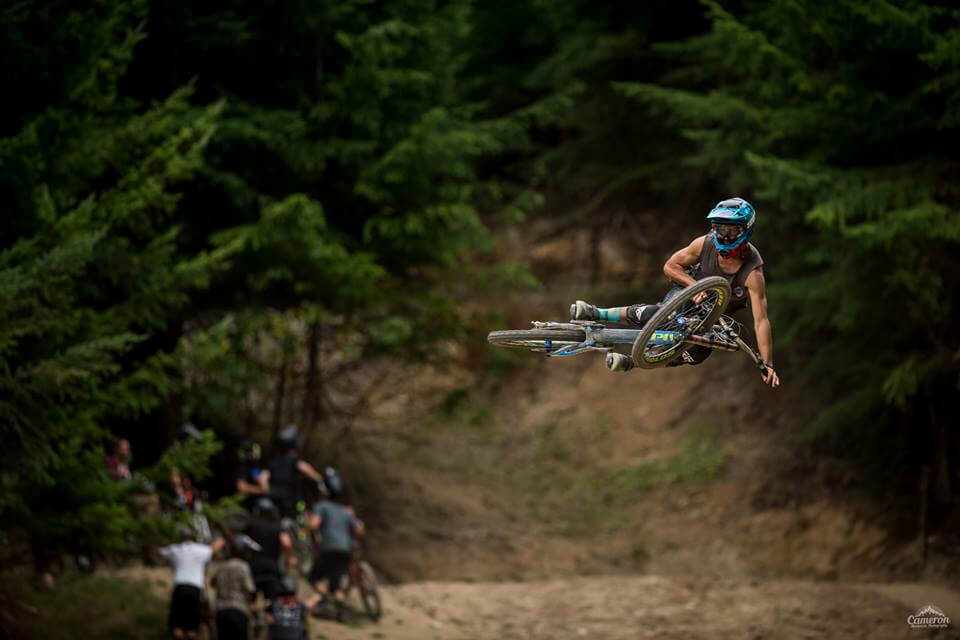 Dream track is definitely my favorite, nothing beats big jumps. But if it's single track then possibly Squid Run. Salmon Run is great too. It's awesome to do the whole loop and really get away from the bike park. Say hi to McGazza along the way, sit at his table for a while. Take in the epic views, if you lucky, see some Kea. Then ride down a rad trail. Ok, think Salmon is my favorite single track. 1.Dream 2.Salmon Run 
My favorite mountain bike trail in Queenstown would have to be Rude Rock. Easy shuttles with amazing views and epic flow! Also the trail caters to all levels of riding so anybody can enjoy! A must ride if your in the Queenstown area!
AMY – QBT OWNER
I used to love Coronet Peak fun, XC down Rude Rock, Skippers and up to Zoot. But now with more responsibility under my belt and shuttling riders up there 3-5 days a week, I'd much rather get my pedal on and crush some 7 Mile laps as it's so close to home! I absolutely love Wilson's Bay for a dip after a ride and the 4-8 laps you can do in an hour or two is great for exercise and socializing with the other locals!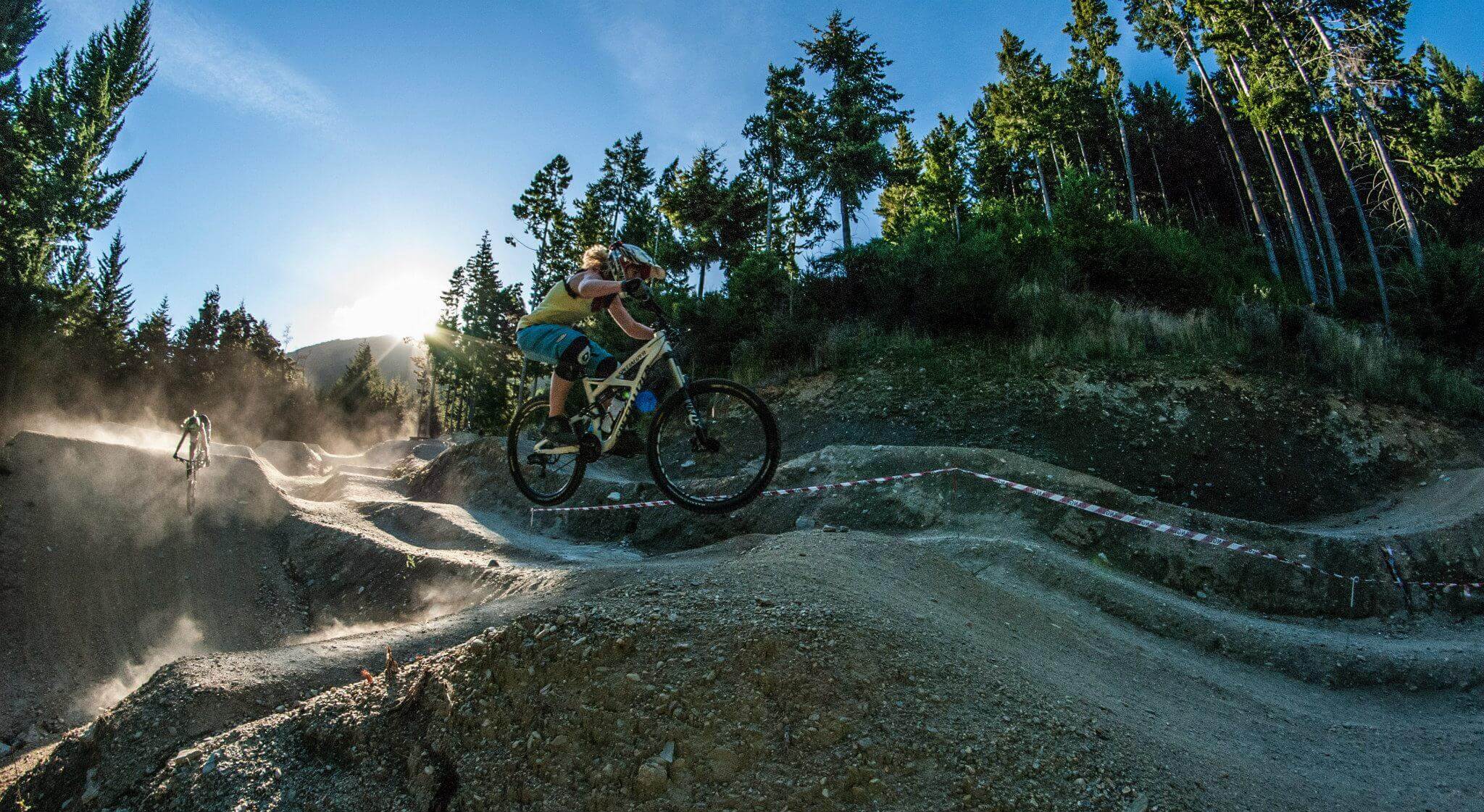 Queenstown's key mountain bike trail areas:
With trails like Rude Rock, Skipper Pack Track, Corotown and Zoot all accessible from the Coronet Peak access Road, it's a hub of flow and breathtaking scenery. Coronet Peak will offer chair lifts access, commencing December 1st 2019, providing access to trails higher in the ski field area – Coronet Peak XC, an upper Rude Rock, plus the original DH track which is being refurbished.
7 Mile Trail Network
:
single track XC heaven, located 7 miles from Queenstown.  Fun riding on intermediate to advanced trails, easy to navigate, with just the right mix of elevation to give yourself a bunch of laps without getting exhausted after your first run. Great climbing tracks with endless singletrack and flows.    
Trails right in the centre of Queenstown, accessed by Skyline gondola.  Add some pedal power and unlock a world of possibilities, with a maintained trail network that extends beyond the bike park and into the backcountry. With years of love and planning by QTMBC and it's volunteers, the Fernhill and Skyline trail network reaches as high as Ben Lomond saddle and as far as Fernhill.     
The Free Ride hub of town. Progressive jumps from small to insanely huge, a downhill track to shuttle and practise your lines over and over, and newly built McNearly Gnarly – a blue jump line consisting of 64 berms and 54 jumps. This is where you'll turn from a novice rider to an expert in just a few days – Wynyard Dream area has it all!
The old Classic Remarks DH – rocks, hucks and flat corners. 2 minutes flat race runs for the pros, this fast, full on DH track keeps you on your toes without being steep. Big features in lap 1 or 2 seem minor by lap 4 or 5! You soon realize anything is possible the more you ride it. Include this shuttle trail with some Wynyard Shuttles and you've got yourself an awesome ½ day of downhill biking!